InstaPrintz Education is working towards constant growth and learning in shaping future minds.Its aim is to nurture students in a compassionate and interdisciplinary fashion. Tinkering is the best way to give your learning a sharp edge through Advance Technology.
Mission Statement: Innovative learning and fostering creativity into students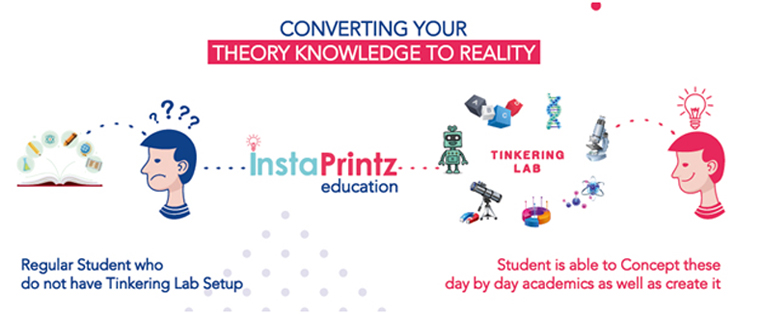 Innovative 3D Printing Facility
It is a collaborative innovative space for educators and students to explore how to create and use 3D Printing Centre in their own environments. It will help to transform the academic institution to be part of the necessary return to the valuable education.We at InstaPrintz help schools ,colleges and universities to develop 3D Printing Knowledge and hands on experience through curriculum-based setup.
Services

3D Printing

Robotics

Artificial Intelligence

IOT
Sketch of Innovative 3D Printing Centre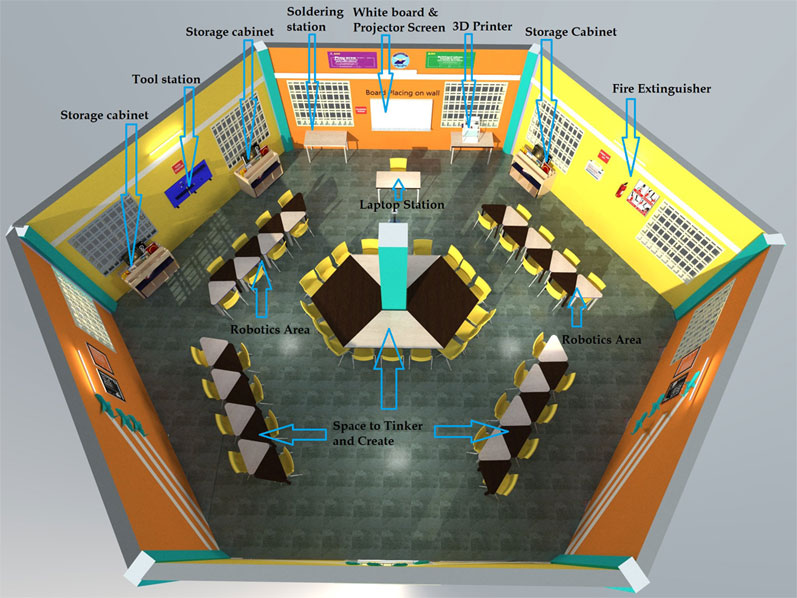 LAB SETUP & EXECUTION
Inspection & Workshop

Cutting Edge Technologies

Training & Quality Curriculum

Project and Assessment
Atal Tinkering Lab
ATLs are dedicated innovation workspaces of 1200-1500 square feet where do-it-yourself (DIY) kits on latest technologies like 3D Printers, Robotics, Internet of Things (IOT), Miniaturized electronics are installed, so that students from Grade VI to Grade XII can tinker with these technologies and learn to create innovative solutions using these technologies. This will enable create a problem solving, innovative mind set within millions of students across the country.
Creativity and Innovation
3D Printing
Logical Thinkers
Artificial Intelligence
IOT Based Projects
Why InstaPrintz Education ?
InstaPrintz is a platform where you can convert your imagination into reality. Hence, we are using our skills and expertise for the benefits of Students through the NITI Aayog, ATAL Tinkering Labs.We at InstaPrintz delivers end to end solution for ATAL THINKING LAB setup at your school.
On Site training

Complete detailed lab layout

Training to faculty for lab Equipment

Timely maintenance of Equipment

Mentoring students for advance competitions
ATL LAB SETUP & EXECUTION
Submit form for ATL Lab installation for Grant
Niti Ayog releases fund for School
Proposal is sent by InstaPrintz to School for ATL Lab establishment
MOA is signed between School and InstaPRintz stating all terms and conditions
Material is procured and Lab is established
School and InstaPrintz will set up the training schedule for 3DP,Robotic and IOT.